St. Pius X Women's Society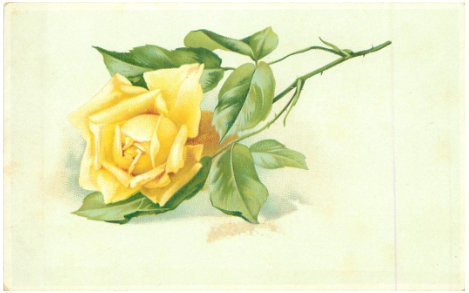 Mission Statement
The mission of the St. Pius X Women's Society is to develop spirituality, friendship and support while advancing the interests of the St. Pius X Parish community.
St. Pius X Women's Society welcomes all women of the parish to come join us.  Women of all ages are invited to experience one of our meetings and meet our ladies.  Make new friends, help the parish and grow in spirituality. See how together we can serve God and community.
Dates To Remember
10/2 – Executive Board meeting 6:30 pm in St. Mary's Room PLC
10/9 – Members Meeting 6:30 pm Parish Life Center
10/30- Christmas Fair Coordinators meeting 10 am St. Mary's Room PLC
11/7 – Executive Board meeting 6:30 pm in St. Mary's Room PLC
11/13 – Members Meeting 6:30 pm PLC
11/17 – Christmas Fair – 8:30 am to 2:30 pm Parish Life Center
Announcing The St. Pius X Women's Society Updated Website on the Parish Website
We are pleased to announce that the updated version of our Society website is up and
available as part of the Parish website. Society Calendar and newsletters will be there
very soon.
Christmas Fair News
It's that time of year when the Women's Society starts planning and working on the Christmas
Fair. We always need your help. This is truly a parish endeavor.
Without your donations we just couldn't do this.
Jewelry in any condition will be appreciated. It may be dropped off at the Religious
Education building Monday through Thursday 9:00 am-3:00 pm or call Dorothy at (508)-398-5372
to make arrangements to pick it up. Boxes will be clearly marked in Narthex after all Sunday
masses for any donations as well.
Silent Auction We are looking for donations for our Silent Auction. The value of the item should
be $50.00 or more. Items could be new or antiques. Antiques should have the value attached and
any other information for the item. Other suggestions are artwork, services, and gift certificates.
Call Sue Eastman at (413)388-3498 with questions or to arrange for pick-up of donations.
Scratch Off Lottery Tickets
We also need scratch off tickets for the Christmas Lottery Tree. They will also be collected
at all the meetings prior to the Christmas Fair. You can also make a donation and we will
purchase the tickets.
Baked Goods
We are looking for volunteers to bake for the Christmas fair. Cookies, cakes, pies, cupcakes
and breads are all top sellers. Remember we need a list of all ingredients with your donations.
Please contact Helen at 508-771-8434 to volunteer.
Cape Symphony Christmas Concert
Any member who signed up to attend the Christmas Concert will be able to pay
at this meeting. If you can't attend the meeting, you can send checks to Parish Office
in envelope marked "Christmas Concert " on the outside. Tickets are $46.80 each and
checks should be made payable to St. Pius X Women's Society. Checks only will be accepted.
Final payments must be made by the October 9th meeting.
Speaker and subject for October 9th Meeting
Our October 9th Society meeting is pleased to present an hour with Dr. Donald A. Guadagnoli
to talk about Cape Cod Health's Quality of Life Initiative. Donald A. Guadagnoli, MD
is a Senior Vice President and Chief Medical Officer Cape Cod Healthcare, UMMS Associate
Dean for Medical Education
Planning for your care is just as important as planning for a wedding, retirement, or buying
a home. At any age, a medical crisis could leave you unable to speak for yourself or make
your own healthcare decisions. Cape Cod Healthcare's Quality of Life Initiative helps adults,
18 and older, understand the importance of having the conversation with loved ones and care
providers. All parishioners are invited to join us for this important conversation.
Coffee, tea, and desserts will be provided.
Please join us on OCTOBER 9, 2018 from 6:30 PM until 7:30 PM.
You must RSVP to attend to 508-862-7661 or email qualityoflife@capecodhealth.org
Food Pantry
We will be collecting items for the Yarmouth Food Pantry at our monthly meetings.
Paper Towels, bathroom tissue, detergents and personal care items are always
needed.
---
Executive Board
Mary Petruzzi – President
Eileen Starbird – Vice President
Past President- Madeline Manchuk
Treasurer – Mary Ellen Clisham
Recording Secretary – Kathy Swann
Corresponding Secretary –  Jacqueline Christensen
Membership – Carolyn Barnes
Committees
Hospitality- Jane Fuery, Marie Hamilton
Outreach – Ginny Lewis, Mary Price, Marguerite Ruel
Publicity – Betty L. Barsch, Annette Fiscina
Programs – Carol Bogdan, Barbara Midura
Ways and Means – Sue Eastman, Mary Powers
Committees
Hospitality Committee
This committee arranges to have members provide and serve refreshments at our monthly meetings.
Outreach Committee
This committee works to "reach out" to members of the Society, members of the church and members of our community, through various spiritual, ecumenical and charitable endeavors.
Its activities are only limited by the energy and imagination of its members and those willing to help.  The possibilities are endless and we encourage you to come to our first meeting which will be held in late September.  We look forward to an exciting year of "reaching out".
Programs Committee
This committee arranges topics of interest which are presented at our monthly meetings. 
Publicity Committee
This committee is the communications network of the society.  We are responsible for the Society's Newsletters, Newsflashes, Membership Brochure and information appearing in the Weekly Parish Bulletins.  We do media placement and creation for the Christmas and Summer Fairs. 
Ways and Means Committee
This committee is responsible for all the fund-raising activities of the Society.  Our two major projects are the Christmas Fair in November and the Summer Fair in July.
Groups
Crafters/Mission Group
This group meets on Mondays and Wednesdays in the Religious Ed Center from 8:30 am to Noon. Their purpose is two-fold:  preparing items for sale at our Society Fairs and making items for charitable causes. Some women knit and crochet Baptismal blankets and prayer shawls, decorative items, greeting cards and sewing projects for the fair.
New members are welcome at anytime.  Stop in and visit us from September to the Summer Fair in July.
Cooking/Baking
If you like to bake, we will give you many opportunities.  We also share recipes in our monthly newsletters. We would love for you to join us!
Our Country Cupboard makes jams, jellies and fudges for the Fairs.  No experience necessary,we'd love to teach you how to do it. It's lots of fun!
Contact info
General information. Mary at maryrx71@gmail.com
Membership information. Carolyn at Lucky7698@icloud.com