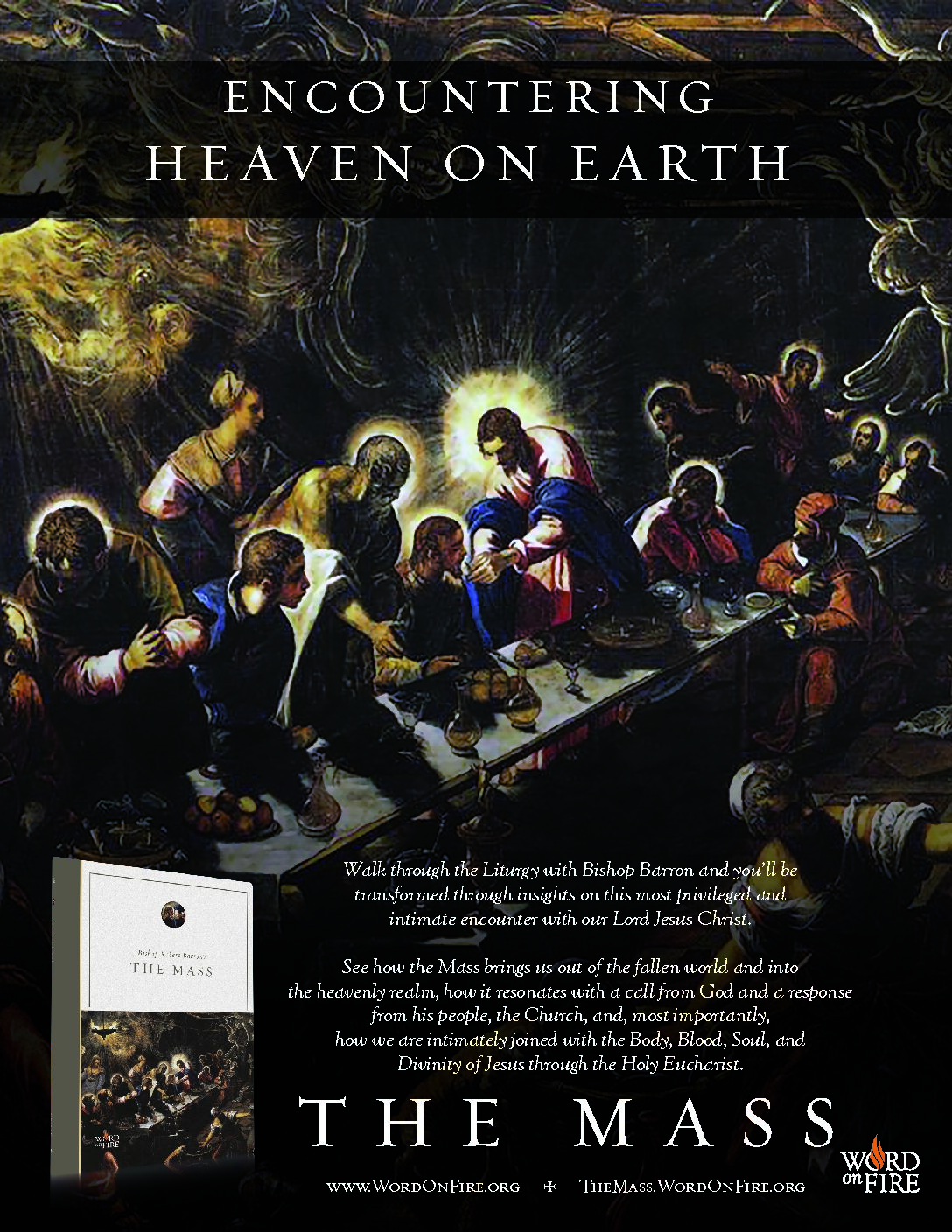 Bishop Robert Barron's "The Mass"
Walk through the Liturgy with Bishop Barron and you'll be transformed through insights on this most privileged and intimate encounter with our Lord Jesus Christ.
See how the Mass brings us out of the fallen world and into the heavenly realm, how it resonates with a call from God and a response from his people, the Church, and, most importantly, how we are intimately joined with the Body, Blood, Soul, and Divinity of Jesus through the Holy Eucharist.
Join us Wednesday's May 3rd through June 7th at 1 PM in the Parish Library for this six part video series. Come and see that there is more to the Mass than you ever realized!
There is no fee to attend, but please register by calling or emailing Shanna Kelly. Phone 508-394-0709 or stpiusxreled@comcast.net