CHRISTMAS MASS SCHEDULE
Christmas Eve Monday, December 24th:
4:00 PM, 6:00 PM & 12 Midnight (Christmas concert begins at 11:30 PM)
Christmas Day Tuesday, December 25th:
9:00 AM & 10:30 AM
JANUARY 1st: SOLEMNITY OF MARY THE MOTHER OF GOD 
A HOLY DAY OF OBLIGATION
Vigil Mass on Monday, December 31st
4:00 PM
Tuesday, January 1st
8:00 AM, 10:00 AM & 12:00 PM (Noon)
The collection at these Masses is given to the St. Vincent dePaul Society to assist them with their volunteer ministry to the needy of our community.
St. Pius X Church
Saturday Vigil Mass: 4:00 PM & 6:00 PM 
Sunday Masses: 7:00, 9:00, 10:30 AM, Noon & 5:00 PM
Daily Mass: Monday through Saturdays 8:00 AM
98 Station Avenue, South Yarmouth, MA 02664 Click for directions
Sacrament of Reconciliation (in the Church)
 Thursdays: 5:30 – 6:30 PM. Saturdays: 3:00-3:45 PM. You may also call the rectory for an appointment.
Our Lady of the Highway Chapel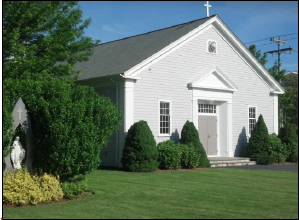 Our Lady of the Highway Chapel is our Summer chapel. It is now closed and will reopen in the Summer Season.
Saturday Vigil: 5:30 PM
Sunday: 8:00 and 9:30 AM
1044 Rt. 28, South Yarmouth, MA
Click for Directions