ASH WEDNESDAY SCHEDULE
February 26, 2020
Ashes will be distributed during Masses:
at 8:00 AM, 9:30 AM,
12:10 and 7:00 PM
and at the Liturgy of the Word at 4:00 PM.
The collection on Ash Wednesday is for the support of
Catholic Evangelization
St. Pius X Church
Saturday Vigil Mass: 4:00 PM & 6:00 PM (No 6:00 PM Mass January – March)
Sunday Masses: 7:00, 9:00, 10:30 AM, Noon & 5:00 PM
Daily Mass: Monday through Saturdays 8:00 AM
98 Station Avenue, South Yarmouth, MA 02664 Click for directions
Sacrament of Reconciliation (in the Church)
 Thursdays: 5:30 – 6:30 PM. (This time slot is unavailable through May 22, 2019.) Saturdays: 3:00-3:45 PM. You may also call the rectory for an appointment.
Our Lady of the Highway Chapel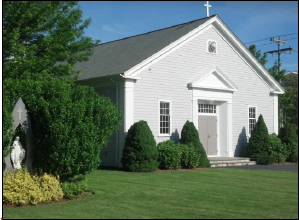 Our Lady of the Highway Chapel is our Summer chapel. It is will re-open for Masses on Memorial Day weekend 2020.
Saturday Vigil: 5:30 PM
Sunday: 8:00 and 9:30 AM
1044 Rt. 28, South Yarmouth, MA
Click for Directions