THE FEAST OF THE ASSUMPTION OF MARY IS A HOLY DAY OF OBLIGATION
MASSES FOR THE HOLY DAY ARE:
Tuesday: Vigil Mass at 4:00 PM
Wednesday: 7:00AM, 9:00AM, 12:10 and 7:00PM.
The Collection will be given to the St. Vincent DePaul Society for their charitable work. Parishioners who make their contributions electronically WILL see a deduction for St. Vincent DePaul Collection.
St. Pius X Church
Saturday Vigil Mass: 4:00 PM & 6:00 PM resumes 4/14/18
Sunday Masses: 7:00, 9:00, 10:30 AM, Noon & 5:00 PM
Daily Mass: Monday through Saturdays 8:00 AM
98 Station Avenue, South Yarmouth, MA 02664 Click for directions
Sacrament of Reconciliation (in the Church)
 Thursdays: 5:30 – 6:30 PM. Saturdays: 3:00-3:45 PM. You may also call the rectory for an appointment.
Our Lady of the Highway Chapel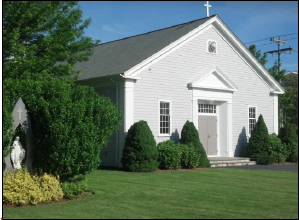 Our Lady of the Highway Chapel is our Summer chapel. It is open Memorial Day Weekend through Labor Day weekend only. 
Saturday Vigil: 5:30 PM
Sunday: 8:00 and 9:30 AM
1044 Rt. 28, South Yarmouth, MA
Click for Directions