Ash Wednesday – March 6, 2019
Ashes will be distributed during Masses at:
 8:00 AM,  12:10 and 7:00 PM
and at a prayer service at 4:00 PM
The collection on Ash Wednesday is for the support of Catholic Evangelization.
St. Pius X Church
Saturday Vigil Mass: 4:00 PM & 6:00 PM (No 6:00 PM Mass January – March)
Sunday Masses: 7:00, 9:00, 10:30 AM, Noon & 5:00 PM
Daily Mass: Monday through Saturdays 8:00 AM
98 Station Avenue, South Yarmouth, MA 02664 Click for directions
Sacrament of Reconciliation (in the Church)
 Thursdays: 5:30 – 6:30 PM. Saturdays: 3:00-3:45 PM. You may also call the rectory for an appointment.
Our Lady of the Highway Chapel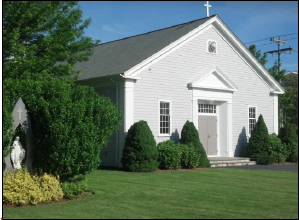 Our Lady of the Highway Chapel is our Summer chapel. It is now closed and will reopen in the Summer Season.
Saturday Vigil: 5:30 PM
Sunday: 8:00 and 9:30 AM
1044 Rt. 28, South Yarmouth, MA
Click for Directions