Women's Society
St. Pius X Women's Society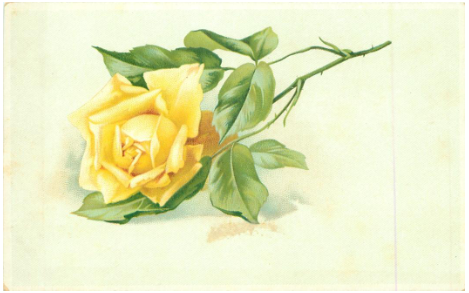 ---
Mission Statement
The mission of the St. Pius X Women's Society is to develop spirituality, friendship and support while advancing the interests of the St. Pius X Parish community.
St. Pius X Women's Society welcomes all women of the parish to come join us. Women of all ages are invited to experience one of our meetings and meet our ladies. Make new friends, help the parish and grow in spirituality. See how together we can serve God and community.
---
Women's Society Rosary
---
Newsletters
---
St. Pius X Women's Society
Executive Board 2020
Sue Eastman President
Jacquie Christensen Vice President
Mary Petruzzi Past President
Eileen Starbird Treasurer
Maureen Clark Recording Secretary
Carolyn Barnes Membership
Cindy Guerin Corresponding Secretary
Committees

Virgina Lewis Outreach
Barbara Midura Programs
Carol Bogdan Programs
Betty Barsch Publicity
Annette Fiscina Publicity
Marguerite Ruel Ways and Means
Jane Furey Hospitality
Mary Donahue Hospitality
Sue Eastman, President – smeastman54@yahoo.com
Carolyn Barnes, Membership – lucky7698@icloud.com
Cindy Guerin – Corresponding Secretary – maguerin48@hotmail.com
Committees
Hospitality Committee
This committee arranges to have members provide and serve refreshments at our monthly meetings.
Outreach Committee
This committee works to "reach out" to members of the Society, members of the church and members of our community, through various spiritual, ecumenical and charitable endeavors.
Its activities are only limited by the energy and imagination of its members and those willing to help. The possibilities are endless and we encourage you to come to our first meeting which will be held in late September. We look forward to an exciting year of "reaching out".
Programs Committee
This committee arranges topics of interest which are presented at our monthly meetings.
Publicity Committee
This committee is the communications network of the society. We are responsible for the Society's Newsletters, Newsflashes, Membership Brochure and information appearing in the Weekly Parish Bulletins. We do media placement and creation for the Christmas and Summer Fairs.
Ways and Means Committee
This committee is responsible for all the fund-raising activities of the Society. Our two major projects are the Christmas Fair in November and the Summer Fair in July.
Groups
Crafters/Mission Group
This group meets on Mondays and Wednesdays in the Religious Ed Center from 8:30 am to Noon. Their purpose is two-fold: preparing items for sale at our Society Fairs and making items for charitable causes. Some women knit and crochet Baptismal blankets and prayer shawls, decorative items, greeting cards and sewing projects for the fair.
New members are welcome at anytime. Stop in and visit us from September to the Summer Fair in July.
Cooking/Baking
If you like to bake, we will give you many opportunities. We also share recipes in our monthly newsletters. We would love for you to join us!
Our Country Cupboard makes jams, jellies and fudges for the Fairs. No experience necessary,we'd love to teach you how to do it. It's lots of fun!