Library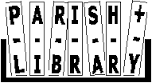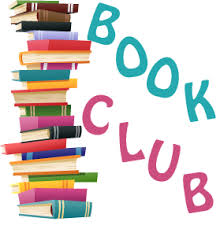 Welcome to the St. Pius X Library and Book Club 
The Parish Library is open Tuesday and Wednesday Please stop by to check out our wide selection of books.
To the Library is located in the Religious Education Building
  

Book Club
January- "The Women's March: a novel of the 1913 woman suffrage procession" By Jennifer Chiaverini
February: "On Looking: eleven walks with expert eyes" By Alexandra Horowitz
March: Members choose a book from the St. Pius X Library
April: "The Shipping News" By E. Anne Proulx
May: "The Book of Lost Names" By Kristin Harmel
June: "A Good Neighborhood" By Therese Anne Fowler
September: "Saints for all Occasions" By J. Courtney Sullivan
October: "The Rosie Project" By Graeme Simsion
November: "Hamnet" By Maggie O'Farrell
We hope you will visit the St. Pius X Library in the Religious Education Building soon. We follow the school schedule, opening Tuesdays and Wednesdays from 10 am to noon when school is in session. Check with the Religious Education Office (508-394-0709) for access at other times. Books may be borrowed in any number for as long as you find them helpful. Simply write your name and the date on the card found in each book and leave the cards on the grey file box in the first bookcase by the door.
The Library Corner
by Barbara Finnerty  
Are you dealing with sensitive issues like death or
divorce with your young children or grandchildren?
The St. Pius X Library has new resources available
for you to borrow. In memory of Joan Robinson, late
Director of Religious Education here at St. Pius X, a
fund was established for books on such topics. Jean
and Shanna Kelly selected books this summer, and
Rebecca Gallerizzo installed the bookcase on the right
wall as you enter the library. It's appropriately topped
by Raggedy Ann and Andy, so you can't miss it! Please
peruse the growing collection even if you don't need it
right now. This Library Corner will describe just a few
of the new books.
When Dinosaurs Die, A
Guide To Understanding
Death by Laurie Krasny Brown and Marc Brown
is a cheerfully illustrated book geared to pre-school
and lower elementary ages, perfect for the child
who might say "All this dying stuff makes me feel
sad, worried, and afraid." Chapters cover the meaning
of "alive" and "dead," why someone dies, and feelings
about death. There are suggestions for reacting to
sad friends, saying good-bye, keeping customs, and
remembering someone who has died.
God Gave Us Heaven by Lisa Tawn Bergren is another
charmingly illustrated book for young children which tells
the story of Papa Bear and his cub talking about Heaven.
Papa tells his cub "God loves us and never wants to be far from us." He describes
Heaven as "No more tears, no more sadness, no more
pain. Only good, only smiles." In answer to the
cub's question "Can we take our stuff to Heaven?"
he answers "Our best stuff doesn't weigh anything at
all – stuff like love, family, and faith. That's where our real
blessings are."
Divorce Is Not the End of the
World by Zoe and Evan Stern with their mother Ellen Sue
Stern is thoughtfully written from the perspective of two
teenagers coping with their parents' divorce. The mother
adds her perspective on each issue, and this revised edition
includes extra comments from ten years later. Together
they develop a guide to coping with the feelings and
realities of a major change in all their lives. The format
includes questions for the reader with suggestions for
action. The chapters include:
Why did this happen?

Hope for reconciliation

Coping with joint custody

Getting caught in the middle

Different rules

Meeting parents' new friends

Holidays

Stepparents

Support groups

Blended families

Resources
There are many other books available in the Joan
Robinson collection, and we invite you to browse this
wonderful tribute to our late friend.
 

By Barbara Finnerty